Godiolo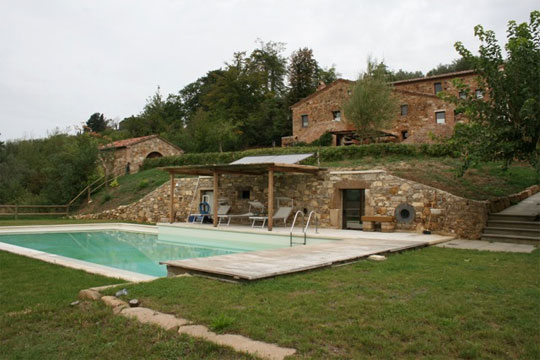 Address: Via dell'Acqua Puzzola, 13
Locality: MONTEPULCIANO
Phone / Fax: +39 0578/757251 - 0578 758566
Mob.: +39 339 8567130 - 338 7015896
Web site: www.godiolo.it
Email: This email address is being protected from spambots. You need JavaScript enabled to view it.
You can find the agriturism of Godiolo just outside the city of Montepulciano, about 500 meters from the city center. From here you have a splendid panoramic view of the hills that surrounds the ancient city.
The building has medieval origins and was restored in the beginning of the 19th century to create a summer residence for the noble family Smaghi-Bellarmino. After a complete restore it is now brought to its ancient splendor.
A stay here gives you the perfect possibilities to discover the Tuscan countryside, food, culture and history in a perfect comfort, just a short walk away from the city center.